CONFIRA AS

Atrações do evento!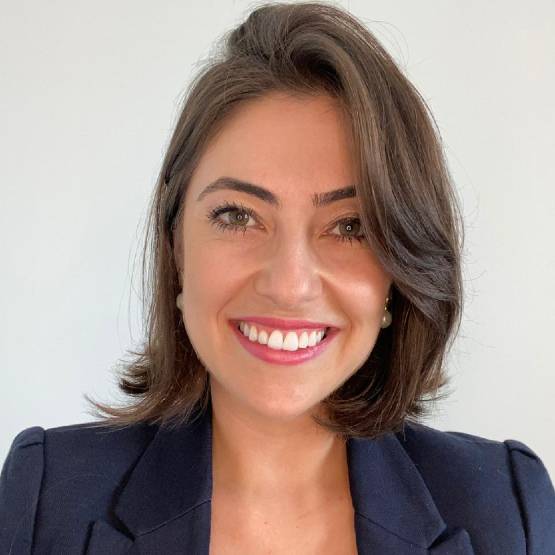 Fundadora da BG Desenvolvimento Comportamental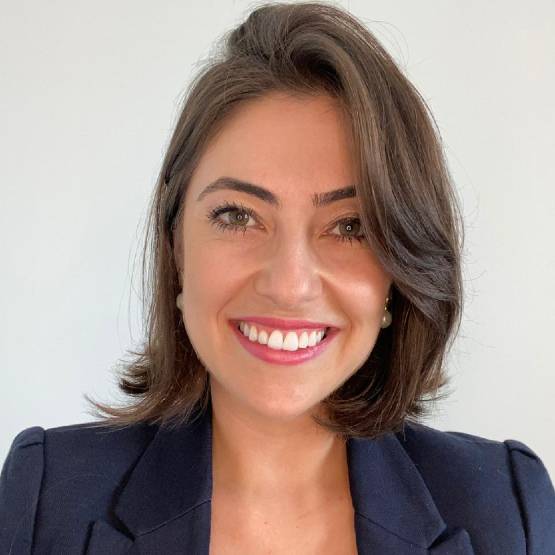 Fundadora da BG Desenvolvimento Comportamental
Empreendedora, realizadora, apaixonada por conhecimento e comportamento humano. Possui larga experiência na área de recursos humanos e desenvolvimento de pessoas. Fundadora da empresa BG Desenvolvimento Comportamental onde atua como Manager, Coach e Trainer nas áreas de Inteligência Emocional, Resiliência e Gestão de Performance no Brasil, Portugal e Angola.
Especialista em Inteligência Emocional e Saúde Mental pelo Instituto CRIAP em Portugal, Pós-Graduada em Gestão de Recursos Humanos, Bacharel em Administração de Empresas pela Universidade de Caxias do Sul, com experiência acadêmica internacional na Universidade Católica Portuguesa. Possui certificação pela Sociedade Brasileira de Coaching® em Executive, Business, Personal & Professional Coaching, é Analista Comportamental certificada nas tecnologias PDA International e PSI a&dc no Reino Unido.
Palestrante e consultora
"Fundadora da consultoria Com Propósito que tem como propósito "Conectar Pessoas através de experiencias transformadoras". É palestrante e consultora em Gestão & RH, Desenvolvimento de Líderes & Equipes e Sucessão em Empresas Familiares. Atua ainda como coach, mentora e faz parte do Conselho da Associação Brasileira de Recursos Humanos (ABRH-RS).
Psicóloga (PUCRS) com MBA em Gestão Empresarial (FGV), formações em Coaching, Mentoria, Mediação de Conflitos, Dinâmicas de Grupo (SBDG) e especialista em Sucessão em Empresas Familiares pelo Instituto de Estudos Superiores da Empresa (IESE), de Barcelona, na Espanha. Foi para o Vale do Silício, nos EUA, para entender como se dá a inovação por lá. Participou do curso Theory and Tools of the Harvard Negociation em Harvard, promovido pela CMI Interser, nos EUA."
LISTEN TO THE

Event Speakers
Warning
: count(): Parameter must be an array or an object that implements Countable in
/home/u953614254/domains/congressoie.com.br/public_html/wp-content/themes/exhibz/components/editor/elementor/widgets/speaker.php
on line
194

Warning: count(): Parameter must be an array or an object that implements Countable in /home/u953614254/domains/congressoie.com.br/public_html/wp-content/themes/exhibz/components/editor/elementor/widgets/speaker.php on line 213

Warning
: count(): Parameter must be an array or an object that implements Countable in
/home/u953614254/domains/congressoie.com.br/public_html/wp-content/themes/exhibz/components/editor/elementor/widgets/speaker.php
on line
194

Warning: count(): Parameter must be an array or an object that implements Countable in /home/u953614254/domains/congressoie.com.br/public_html/wp-content/themes/exhibz/components/editor/elementor/widgets/speaker.php on line 213

Warning
: count(): Parameter must be an array or an object that implements Countable in
/home/u953614254/domains/congressoie.com.br/public_html/wp-content/themes/exhibz/components/editor/elementor/widgets/speaker.php
on line
194

Warning: count(): Parameter must be an array or an object that implements Countable in /home/u953614254/domains/congressoie.com.br/public_html/wp-content/themes/exhibz/components/editor/elementor/widgets/speaker.php on line 213

Warning
: count(): Parameter must be an array or an object that implements Countable in
/home/u953614254/domains/congressoie.com.br/public_html/wp-content/themes/exhibz/components/editor/elementor/widgets/speaker.php
on line
194

Warning: count(): Parameter must be an array or an object that implements Countable in /home/u953614254/domains/congressoie.com.br/public_html/wp-content/themes/exhibz/components/editor/elementor/widgets/speaker.php on line 213